MUSEeN Nr.1 – Wie wohnt die Weltkultur?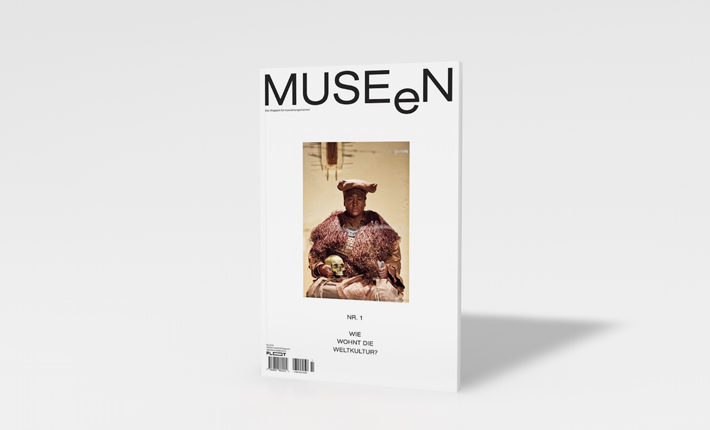 PICTURES (1)
TEXT
By means of MUSEeN, we want to grant the section of museum design a new space: As cross-border commuters between different lines, we deal with questions of museum concept and reception as well as with questions of design transfer transmission. Thereby we address equally the makers of exhibitions as well as the museum experts – that means heads of museums, curators and designers of exhibitions. By means of MUSEeN, we want to introduce you to museums and people who are interested in a dialogue involving disciplines and protagonists, and who wish to consider a way of improving the quality of exhibitions.
The first issue centres on the question: How does world culture live? At the moment, the European museum scene is experiencing a renaissance of museums, which are committed to non-European culture. Being projects of political prestige, these world museums attract attention to themselves and inspire particularly curators and designers to tread new paths in the concept of display.
Read about Timothy W. Ventimiglia, Ralph Appelbaum Associates who we interviewed; ponder too – like museologist Friedrich von Bose – about basic paradigms of curators in ethnological collections and smile benignly about the philosopher and curator Daniel Tyradellis and his ironical view of the contemporary world museum.
Hopefully you too will be kissed by the muse!
This way to the shop: MUSEeN No.1
Sneak peek:
FACTS
COMMENTS