Patrick Kinmonth über seine Bühnen- und Kostümarbeit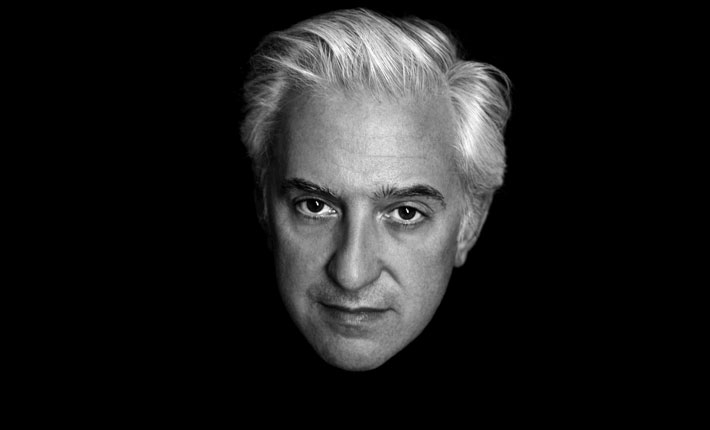 PICTURES (21)
TEXT
INTERVIEW | PATRICK KINMONTH
Mr. Kinmonth, you are an artist, a stage and costume designer, an opera director, an exhibition designer, a photographer, a writer, a set designer, an architect, a curator, a painter and a critic. Would you call yourself a creative genius?
Naturally I would not call myself any kind of genius. I have of course to believe in myself as an artist enough to get myself out of bed in the morning, but genius is the judgement of history and modesty the requirement of interviews.
Despite all these different capabilities, is there still any other professional goal you haven't yet reached?
Of course, since every new beginning is like starting again. There is a powerful mechanism in every artist which recalls, apparently, the subtle amnesia that makes a mother forget the pains of childbirth. I am addicted to learning my craft, but somewhere in the process of making art you forget how difficult it is, and so curiosity to rediscover how it happens drives us all towards the next project which, one hopes, will be perfect in every way. However, even if I work in many different spheres I do not consider my work as diverse as others seem to. The path is always the same: scrutiny of the material, reaction by means of deduction aided by intuition, pragmatic re-assessment in the light of experience, new inspiration abetted by luck, then finally, conclusion and resolution. Whether I am designing or directing, writing or painting this is the path I follow. I hope of course that fate will take me deeper into all the realms I love, especially in opera and perhaps more deeply into film, but it is always craft in the service of art that excites me.
You had your première as an opera director at the Cologne Opera in 2008 with the piece "Madama Butterfly". At present, you are working here again in the double capacity of director and stage and costume designer for "Die Gezeichneten". What criteria do you use to coordinate the sets and the costumes?
Stage and costume design is a deeply artistic process, the stage picture is the third dimension in service of the material, and to me at least, clearly of equal stature and importance to the other two dimensions of music and "regie". Maybe the stage picture can sometimes be what the audience remembers most, but it should be inseparable from the "gesamtkunstwerk" of a production. Ideally, whilst being in themselves perfectly adapted to the ideas of the production, the sets and costumes should be an aesthetic vehicle for a deeper emotional experience for the audience. The visual arts in theatre should be the aesthetic pharmacy of the story the production is trying to tell, healing, enlightening and stimulating. And I would maintain they should have at the same time the beauty of deep appropriateness, which is nothing to do with superficial decoration, and everything to do with the essence, power and purpose of art.
What makes you different here from other stage and costume designers?
I am very aware of the fantastic work of my colleagues and contemporaries. I would be delighted to feel that I could be counted amongst them rather than be different from them. And amongst designers (the only people who really know how extremely demanding the work we do can be), there is a deep and usually unspoken bond. When we pass in the corridor of a great opera house a quick look in the eye says it all! I suppose the feeling that I might not be as good as some of the work I see drives me on to leave no stone unturned. Like most designers I know that it is not the costume drawings that matter, however important they are in establishing a visible direction for the production team and the workshops before anything exists in another form, it's the result onstage that matters, so costume fittings are the absolutely key to achieving excellence. Also the resource of a great costume department, especially the art of a great pattern cutter and a great dyer should never be wasted, and every minute i their company counts.
You have designed sets and costumes for opera houses in Barcelona, Madrid, Brussels, Zurich, London, Venice, Milan, Vienna and Cologne, among others. In which city do you like producing the most? How do all these opera houses and productions differ from one another?
I have been lucky enough to return to many of the houses I love most, La Fenice in Venice, Amsterdam, Cologne, and recently Augsburg. Amsterdam, under the legendary eyes both of Robby Duiveman and the intendant Pierre Audi, has to be the most extraordinary costume department I have ever worked in. The combination of the highest possible technical standards and the greatest ambition for the result means that together they are able to realize anything a designer can imagine. But then there are frequent wonders to be found in unexpected places, even when things have become increasingly challenging as the recession has chewed away our budgets … In Augsburg there are sculptors of world-class as I discovered when they made a life-size equestrian statue for me recently for my production of Don Giovanni, and in Cologne and Gothenburg there are magnificent cutters who can compare with anything to be found anywhere in the world. The point is that many people in the audience can simply not imagine that everything they are seeing, from shoes to hats to silk stockings to wigs have started from the raw materials, a bolt of cloth, a drawing and a conversation between a designer and the craftsmen. The work in the costume ateliers is often at a level to challenge those of the finest maisons de couture in Paris or Rome.
In the spring of 2011, German dailies wrote: "The production is thrown on the scrapheap: Patrick Kinmonth fails at the Deutsche Oper Berlin with Camille Saint-Saëns' 'Samson and Delilah'". How did you deal with this criticism? What does "failure" mean to you in your everyday life and work?
Well, of course it's a great challenge when a production is not well-received. You have to ask yourself uncomfortable questions about what you are doing, consider the matter from all angles, and understand the point of view of the people who have hated it, with calm and generosity, then move on "a sadder and a wiser man" – like the ancient mariner. None of which is as easy to do as to say. However, there are many complex reasons why a production can fail, usually to do with a fracture between the audience's expectations and the production as a whole. A production needs to take the audience along with it, and in Berlin the show left many of them behind on the platform. Some were not prepared to travel with the idea that I had set it in the time and place in which the piece was written: Paris, during the Franco Prussian War and its eventual consequences for the Jews. It proved too great a leap in context for some of them to enjoy, but it is equally hard for me to imagine making a production of Samson in Berlin in a theatre with the golden Siegessäule, the memorial of the Prussian victory, glittering its complex message down the street that does not take account of history. Others of course, loved it, travelled with the production and found it fascinating, intriguing and, they told me, beautiful. As a director you are often given too much credit when the production succeeds and too much blame when it fails, so you have to accept both praise and blame which are not deserved. But you have to stay centred in the eye of the storm of both success and failure, and true to your vision, as this just goes with the incredible privilege of being a director. In fact in the case of Samson, the papers have been proved wrong, since the production has just been successfully revived in Geneva and will be revived at the Deutsche Oper too in 2015. Many people were strongly in favour of the production, even because of the controversy perhaps, and I received more letters of support than for productions like Madame Butterfly and my recent Don Giovanni that have been such great successes critically.
Is the reaction of critics important to you here, or is applause from the audience enough?
Both are part of the story of moving forward as an artist. A really intelligent piece of criticism can certainly help both the audience and myself to understand the effect and certain aspects of the performance we had not been aware of, but everybody involved with the production invests so much time really trying to make good work, many months, even years, and usually we know ourselves by the time we open whether the production has fulfilled our hopes for it without being told by the critics.
Stage designers could also be described as architects of illusion. In 2010 you finished your first building in Los Angeles. How did it come about that you worked as an architect on the Missoni flagship store?
I have worked with the Missoni family as an art director and a designer for many years on all sorts of projects from photographic campaigns to fabric collections. When Angela Missoni started to lead the company and she had to build a new store in L.A. she called me and said, "Would you like to design a building for us? We would feel more comfortable evolving this with a close friend, and would love to see what you would do." And of course I said YES. I tackled the project of the building by designing it around the site, the function, the spirit of the place, the light of L.A. and my real knowledge and understanding of the Missoni family who have stayed creatively unique over three generations… Developed a building whose skin was fabricated in Italy from woven steel, which both protected and revealed the glass, steel and plaster core, built closely from a design model I made of paper, gesso and glue just as I would for a set project. This was then exquisitely engineered into reality by Marzorati Ronchetti, the Italian masters of construction. It was shipped to Los Angeles and built on the corner of Santa Monica Bvd and Rodeo Drive. It fitted together perfectly, like an elaborate puzzle. I think Rem Koolhaas and the other architects on Rodeo were rather surprised to see our unusual building emerge next door, designed by a "theatre designer" and which subsequently went on to win a lot of accolades for its unconventional design …
Is there a fundamental difference between designing a building and designing a stage set? How do you go about developing your ideas? Do you have a personal source of inspiration?
There is no essential difference between designing for the stage and making architecture apart from the nuance of function, and the fact that stage architecture is already constructed within an existing building, or mechanical shell, to which it connects, a world within a world; in other words: a theatre. The history of stage design often precedes architectural innovation outside the visual laboratory of the theatre, as the work of Giulio Romano, the Bibienas and Palladio testifies, as continued in the extraordinary German stage design of the early twentieth century or the work of Appia and Edward Gordon Craig which anticipates and visualizes concrete modernism, and the visionary quality of set design for film. I am constantly inspired by the natural world, by art itself and, especially the paintings and buildings of Ancient Rome, the Italian old masters and the world of literature and the forms of plants. But above all I am directly inspired by the material, the texts, the stories and music I work with, by the energy of our problematic present, and of course by my colleagues and collaborators, who provoke my best work.
In 2005, you published the book "Welt der Gärten" (World of Gardens), a volume of photographs, in collaboration with Tessa Traeger. Obviously there are parallels between nature and stage design?
Nature itself and the built environment inspired by it is obviously the cradle of all architecture, either directly or indirectly, and working from it and especially understanding the effect of light upon its forms and surfaces is at the core of designing for the stage. As designers we have to use space, sculpted by light, to penetrate, construct and reveal the emotional landscape of the texts we are investigating.
One of your best-known exhibitions was "Diana, Princess of Wales" in 2005 – collaboration with the star photographer Mario Testino. Is there anyone else with whom you'd like to work together some day?
I have spent a long time in my life collaborating with others, and I collaborate now closely with two very creative people on my projects, Darko Petrovic the stage designer who has worked with me now for many years, and the curator and art director Antonio Monfreda with whom I have elaborated many projects over the last decade. It was by attempting to help others I eventually found myself as an artist. I owe much of my freedom as an artist now to seeing the world through other people's eyes, from photographers such as Lartigue, Kertesz, Weber, Snowdon, Bailey, Traeger and Testino all of whom I worked with over many years, to incredible artists I have spent time with from Craigie Aitchison and Joseph Beuys to Anselm Kiefer (with whom I would most love to collaborate with studying on the project of an opera).
Could you perhaps tell us what project you are currently working on?
Apart from my work as a director of opera, I am increasingly involved as a stage and costume designer in contemporary dance and am working on several new projects with the stars of a new generation of choreographers from Fernando Melo to Pontus Lidberg. I love it as it involves working from scratch to make completely new work. We establish the content together, evolve the music and all aspects of the design (I composed the score itself in my last collaboration with Melo), so it constant challenges your skills and boundaries, my favourite situation. I am also working on the reconstruction and creation of a new version of a great dance classic. With Lidberg I am working on the Russian classical masterpiece Raymonda for the Royal Swedish Ballet. In opera I have many new projects: coming up after Die Gezeichneten of Schreker which I am currently directing/designing in Cologne; my next three productions will be stagings of Verdi's Rigoletto in Augsburg, Haydns Creation in London and Strauss's Daphne in Toulouse.
As you know, PLOT is about creative spaces. The current issue, No. 9, shows how fashion is staged. The world of fashion always needs as much attention as possible and is always reinventing itself and looking for different ways to present itself. Our main question here is: What do fashion designers and stage designers have in common?
Fashion is proposing something which has to define the present, the zeitgeist, in clothes to wear in real life or at least what passes for real life in the sometimes unreal world of extreme fashion. This of course can involve as much nostalgia and reference as innovation. New dance is in fact related to fashion in that new work has the same prescription: to define what dance means right now, how it should look and sound and be constructed. The stage and especially opera are different from fashion in their relation to both reality and the zeitgeist since any strategy can be appropriate, from extremely accurate historical recreation, to psychological and artistic investigations that have nothing to do with either past present or future but which try to provide powerful visual metaphors for each character and the work as a whole.
Would this profession perhaps be an option for you as well?
I feel that I have more to say in opera as a director and designer and as a designer and curator of exhibitions about fashion than as a designer of fashion itself. My third retrospective for Valentino has just closed in London at Somerset House with more than 100,000 visitors and I will design the next costume institute exhibition at the Metropolitan Museum in New York in 2014, my third for them, after my surveys of 18th century French fashion and of British fashion from the 18th century to the present. If I did design fashion itself I think my work has best prepared me to make a statement in the world of Haute Couture, where sculpture, wit, sensuality, beauty and the finest materials and skills all come together on the body of a woman to express the experience of living right now, in the present.

Many thanks for giving us this interview!
About
Patrick Kinmonth is an Anglo-Irish opera designer and director, described by Vogue Italia as 'that rare thing, a true renaissance man'. He has worked in close partnership with Mario Testino, designing numerous campaigns, books and exhibitions for, among others, Gucci, Valentino, Versace and Dior. Each of Testino's exhibitions, from Portraits at the National Portrait Gallery to Diana, Princess of Wales at Kensington Palace, has been designed, curated and presented internationally by Kinmonth. He has designed and will curate two comprehensive retrospectives of Testino's work, the first at Boston's Museum of Fine Arts, the second at the Museum of Contemporary Art in Shanghai.
In 1992 Patrick Kinmonth undertook his first stage and costume designs for opera. He has since designed well over twenty new productions in venues around the world. His designs for Robert Carsen's staging of Wagner's Ring cycle were originated for the Cologne Opera and taken thereafter to La Fenice in Venice and Shanghai.
In 2008 Kinmonth made his debut as an opera director, conceiving a critically acclaimed staging of Puccini's Madam Butterfly for Cologne Opera. He directed and designed sets and costumes for Saint-Saëns's Samson et Dalila at the Deutsche Oper in Berlin in 2011, a production that will be revived at the Grand Théâtre de Genève during the 2012/13 season and in Berlin in 2013. Forthcoming new productions include Mozart's Don Giovanni in Augsburg in 2012 and Die Gezeichneten by Franz Schreker for Cologne Opera in 2013.
FACTS
COMMENTS