PLOT#9 – Dress the stage on fire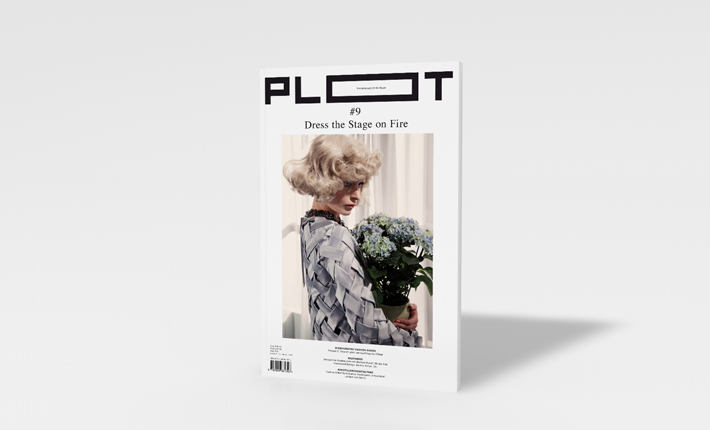 PICTURES (9)
TEXT
We dedicate ourselves fashion in PLOT#9 and ask ourselves: "How is fashion actually put on stage?" respectively "How fashionable could be staging?"
In this issue we show you not only fashion parades, which melt theatre, performance and haute couture but also the way, the highly praised drafts of the well known coutouriers take after the fashion shows: One will find them in large numbers of(and on-line) shops, shop windows or pop-up-store and sometimes even in museums. Exclusiveness becomes consumer good. Fashion could become great experience without showing not even one piece of clothing, so staged by Prada. Furthermore we call your attention to the newest trend of the fashion industry: Fashion films. But what is fashionable today? And what is outdated? The answers are in PLOT#9! DRESS THE STAGE ON FIRE!
Interested in PLOT#9? Take a look at our shop!
Sneak peek:
FACTS
COMMENTS