So.. I was at a party last night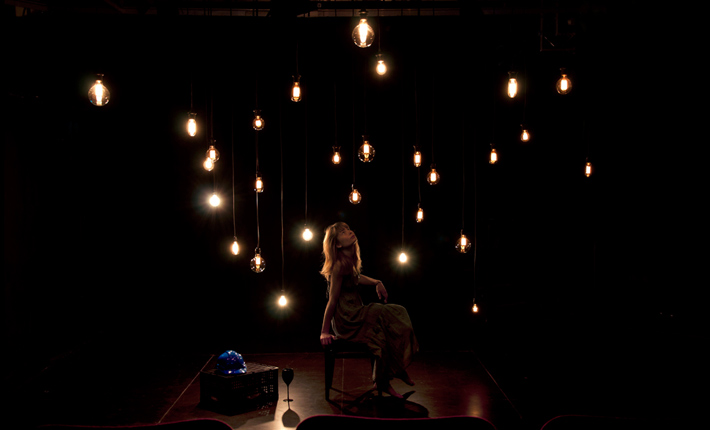 FOTOS (9)
VIDEOS (1)
TEXT
Conversations and interactions form the stimulus for this reactive light installation. Each point of light has a character and together they form a dynamic canopy complementing the frequencies and amplitudes of a performance.
30 tungsten lamps with intricate filaments are suspended above the performer. The arrangement pitches toward the audience forming a luminous ceiling, such that the stories might be told from beneath the sheets or within an alcove.
A microphone captures the audio, which is analysed real time producing the canopy's illuminating reactions. The analytical software is controlled live to allow the poetry and the light to united in performance.
The naturally smooth dimming of the tungsten lends well to the classic aesthetic given to the canopy. The glass of the lamps is of various forms, from the classic bulb to large spheres, cones and tubes; each with its own intricate filament glowing inside. When extinguished the glass is speckled with reflections of light from around the canopy.
FACTS
KOMMENTARE